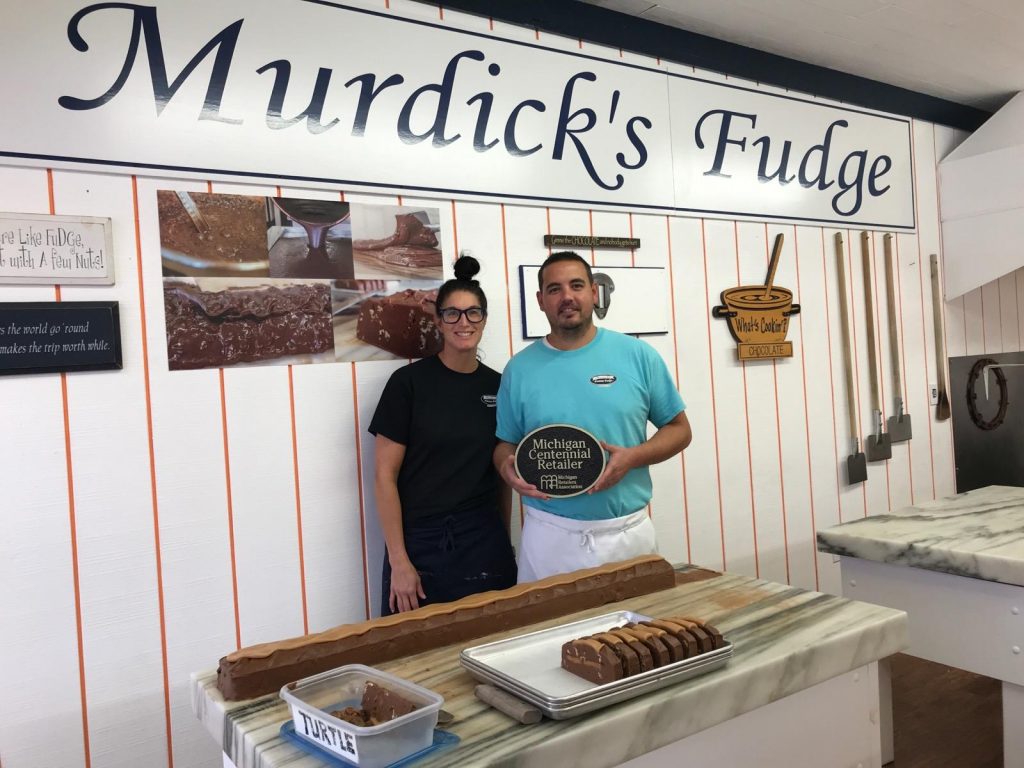 Murdick's Fudge, Mackinaw City named Centennial Retailer
If you've ever been to Mackinaw City, there's a good chance you've tasted Murdick's Famous Fudge. The store is now owned by fifth-generation candy maker, Aaron Murdick, 35, and his father, John.
Michigan Retailers Association presents centennial plaques to businesses who hit the extraordinary anniversary. Murdick's is overdue for the honor.
[
READ MORE
]