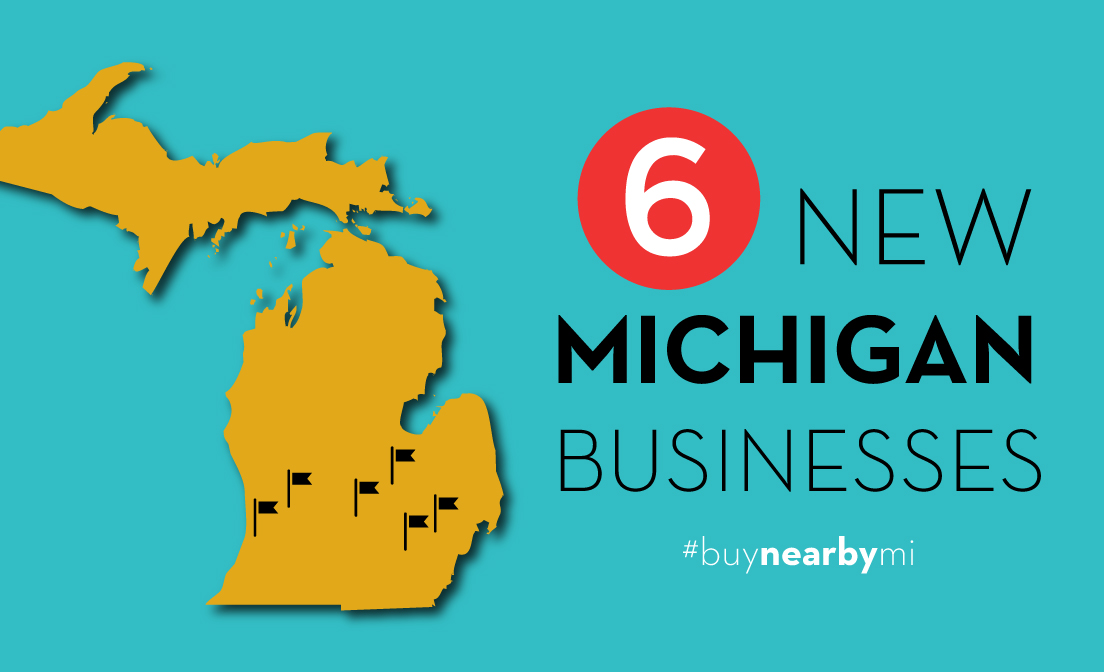 New year, new business: six new Michigan retailers
January was a great month for Michigan. From a west-side yarn shop to specialty restaurants — new businesses opened up across the state! Check out some of our favorites.
FOSTER COFFEE CO. / Owosso
This mid-Michigan coffee shop just opened in December. It specializes in "craft coffee," offering a caffeine kick in all different forms, from a pour over brew to a white mocha latte. It even has an espresso donut — count us in! The shop's atmosphere is full of culture, live music included! Check out Foster Coffee Co.'s  Facebook and Instagram for beautiful shots of coffee and baked goods.
Facebook | Twitter | Instagram
LIGHT FAST COFFEE BAR / Grand Rapids
Mid-Michigan isn't the only area in the mitten to get a new coffee shop. Light Fast Coffee Shop opened in Grand Rapids' East Hills neighborhood on January 18. This nearby business offers coffee and an artistic atmosphere. It showcases various artists' work on the walls each month — you can even take the work home with you!  Light Fast Coffee Bar already has racked up 18 reviews on Facebook. The consensus? Great atmosphere, great coffee and "the coffee shop East Hills needed."
STRADA / Royal Oak
Michigan gained a few new restaurants this month, including Strada. Meaning "street" in Italian, Strada prides itself on being a small-plate Italian restaurant with an emphasis on handcrafted pizza and cocktails. This Royal Oak newbie transforms into a dance club on the weekend for Bam Bam Fridays. Keep your eye out for the restaurant's chandelier — it's a restored 1920 classic from the Book Cadillac hotel. Debating a visit? The menu is sure to convince you to go.
YPSI ALEHOUSE / Ypsilanti
Ypsilanti's newest addition is perfect for dinner, drinks or both! It makes all its beers in-house, tapping between seven and 10 at a time.  If you're heading there for dinner and drinks, be sure to order your food at the bar — Ypsi Alehouse offers European-pub style service, meaning you'll order your food with your drink, and have it dropped off later. So grab a drink, order some food and take a seat among other Michiganders!
Facebook | Twitter | Instagram
FOR CREPE SAKE / Lansing
Downtown Lansing welcomed a bit of France to Washington Square in downtown Lansing in January.  For Crepe Sake opened on January 14. Its staple items are French-inspired crepes — both savory and sweet! There's also great breakfast and lunch options, including homemade quiche and salads. Get your French fix in-house or at home: they offer delivery and carry-out.
Facebook | Twitter | Instagram
GAREN HUIS YARN STUDIO / Holland
Downtown Holland welcomed a new face on January 28. Garen Huis is Holland's own nearby yarn shop! Whether you're working on a project and need some guidance, or just need a new shade of blue, Garen Huis has you covered. The proprietors invite anyone to swing by for a visit and – as they put it – see the yarn, pet the yarn, squish the yarn.
Facebook | Twitter | Instagram
Know of a business opening up in your area? We are always looking for new businesses to showcase. Feel free to send us your city's new go-to spot!
All images used in this blog post come from the business' social profiles unless stated otherwise.