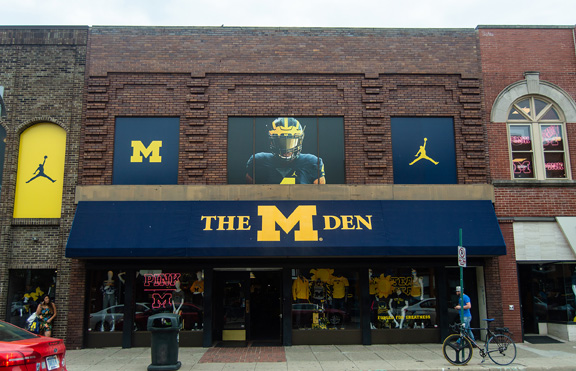 The M Den's Scott Hirth of Ann Arbor: In his own words
By RACHEL SCHRAUBEN
When two Ann Arbor teachers opened a sporting goods store in 1976 without any business experience, they never imagined it would turn into University of Michigan fans' first stop for game-day attire.
Dave Hirth and Doug Horning, both high school football coaches, eventually realized customers' desire for U-M clothing. Soon they opened more locations, and the store located at 315 S. Main St., became the original M Den. The store still exists today as the M Den corporate address.
Fourteen years later, Hirth and Horning sold the business to the second generation of owners: Dave Hirth's children, Scott Hirth and Julie Corrin, and Doug Horning's nephew, Steve Horning. The M Den has seven locations, from Ann Arbor to Novi and Livonia.
Here are owner Scott Hirth's observations:
IN HIS OWN WORDS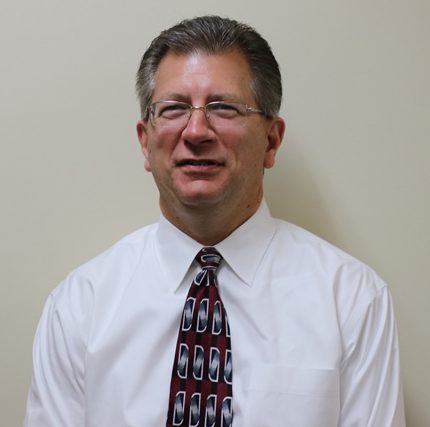 Our busiest time…
The busy season starts in July as we get product in for back-to-school, which for us is just an extension of the football season. Back-to-school happens in August and then you roll right into football season, which is absolutely the busiest time of the year. After the last football game, we roll into Thanksgiving, Black Friday and Cyber Monday and into the holidays. Non-busy means it's relatively not as busy as the fall. We still see success. We've been very successful in basketball and hockey.
Our typical customer is…
A Michigan fan. That fan can be on their first visit to Ann Arbor trying to decide if they want to go to the University of Michigan, so they're not even a student yet, all the way up to that alum who graduated a long time ago and doesn't even live in Michigan.
Eighty percent of our internet sales happen outside the state of Michigan and are shipped out of Michigan. We have a gigantic alumni base that comes to The M Den. You can't do what we do without the great university being at the forefront of that.
Our best year for sales was…
Actually a very recent year and that was the launch of Nike – when Michigan went from an Adidas school to a Nike school in 2016. We had a year that won't be matched until Michigan wins a National Championship in football. The customers had been clamoring for the university to be a Nike school again and Michigan was able to make that happen and the customers were fired up. We were also really good in football that year and that helped.
Explain the ProudBox subscriptions:
ProudBox is a relatively new innovation. It's a subscription box service with University of Michigan clothing and gifts. Essentially, if a Michigan fan wants to sign up to give a gift to someone, or if they want to buy a box for themselves, they get a box each month. The customer just has to choose their size and whether they are a man, woman or child and we take care of the rest.  
The Victor's collection, with brands like Tommy Bahama…
It arose because we acquired a piece of property that was right next to our flagship store on State Street in Ann Arbor. There was a different landlord than our main building and that landlord wouldn't let us put a hole in the wall to simply expand our store and because of that we had to figure out what to do with that space. What we came up with was putting in the finest things we can find. Clothing with big name brands that we could actually get a Michigan license for and make their things. It turns out the customers loved it. The business casual and golf attire is certainly more expensive, it is certainly for a different kind of customer.
The hardest part about managing this business model…
is that even with the growth we've seen, the business is still very dependent on success on the football field and making sure we win our fair share of football games. That is the biggest unknown each year. We have no control over that.
Some of the biggest failures…
Would probably be going from one store to several. We may have gone from one store to three, back to two, up to three, four, five, back to four, so there have been some experiments with stores across Southern Michigan that may not have worked out. We've acknowledged those failures and moved on from it.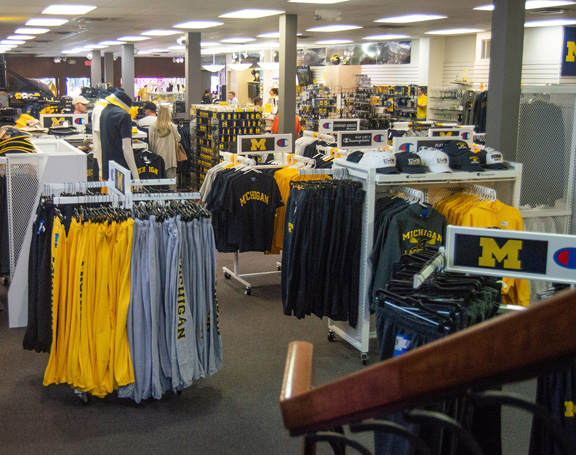 The M Den 
Opened: 1976
Corporate Location: 315 S. Main St., Ann Arbor
Specialties: University of Michigan clothing, gifts
MRA member since: 1983
MRA services: All services
Owners: Scott Hirth, Julie Corrin, Steve Horning
Does your business have a unique story? Contact rschrauben@retailers.com.