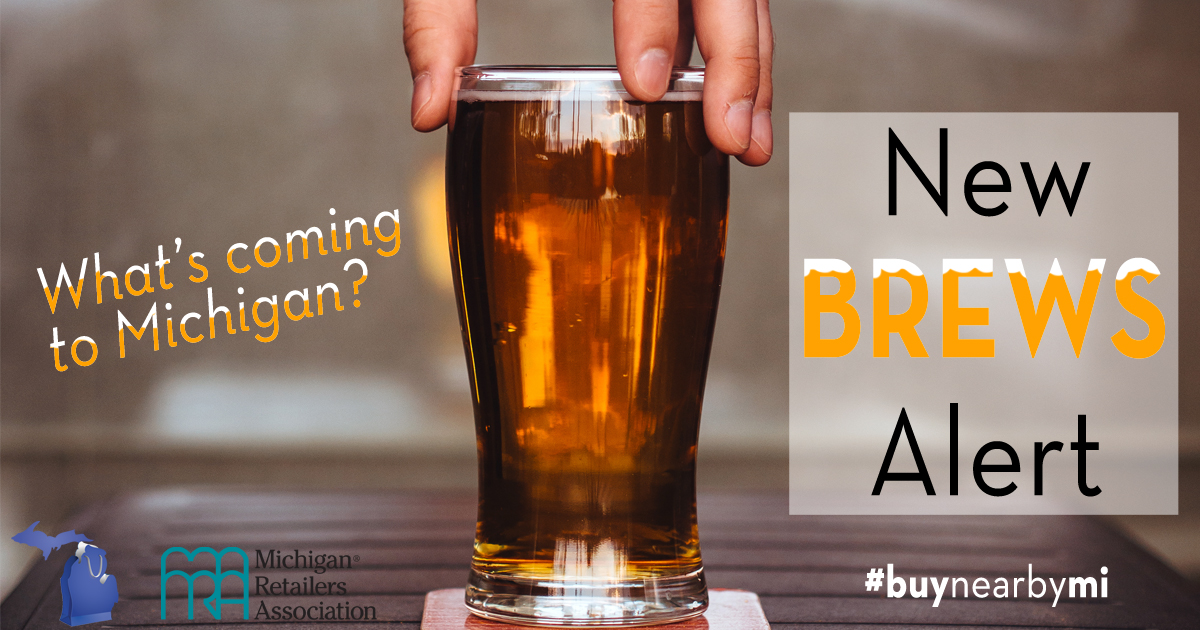 Summer and beer drinking season is here. We've compiled a list of recently opened and soon-to-open breweries across the state. We're excited for you to try them out, so get out and Buy Nearby at a brewery opening near you (21 and older, of course). Cheers!
Recently Opened
Beer Church Brewing Company
24 S. Whittaker St.
New Buffalo, MI 49117
The Beer Church Brewing Company opened on February 24 and the residents of New Buffalo are rejoicing in "Hallelujahs." With brew names like Pontius Pilate IPA, Unreliable Narrator and the Crooked Cross Cream Ale, you can join the congregation and drink delicious beer.
Check them out on Facebook, Twitter and Instagram.
www.beerchurchbrewing.com

Big Boiler Brewing
318 E. Main St.
Lowell, MI 49331

This brewery in downtown Lowell opened in Late June. Their summer looks bright with many delicious beers on tap and more coming soon.
For more Big Boiler Brewing information visit them on Facebook, Twitter and Instagram.

Brewery 4 Two 4
321 Douglas Ave.
Holland, MI 49424
Brewery 4 Two 4 ended June with a bang! Their Grand Opening was June 30th and the rest was history. This brewery is joining an already popular craft beer scene in Holland and we have a good feeling that Brewery 4 Two 4 will fit right in. If you're in the Holland area, don't skip a visit to Brewery 4 Two 4!
The brewery has an awesome website (www.brewery4two4.com) and Facebook, Twitter and Instagram accounts.

City Built Brewing Company
820 Monroe Ave NW #155
Grand Rapids, MI 49503
City Built Brewing Company in Grand Rapids opened doors during Memorial Day Weekend. The food is influenced by the authentic flavors of Puerto Rico. The menu includes child-friendly meal options for all your picky eaters. The brewery is located in the 616 lofts in downtown GR.
Follow City Built Brewing Company on Facebook, Instagram and Twitter and enjoy the pictures from Selfie Stand GR.
www.citybuiltbrewing.com

Cold Iron Brewing
104 S. Lowell St.
Ironwood, MI 49938
Cold Iron Brewing is proudly the first brewery located in the western Upper Peninsula. St. Patrick's Day was quite the celebration as the brewery's opening day. This brewery has a beautiful wooden bar top with wooden rafters soaring above the guests' heads.
Cold Iron Brewing is on Facebook.
Fillmore 13 Brewery
7 North Saginaw Street
Pontiac, MI 48342
If you're hungry as well as thirsty, stop in at Fillmore 13 Brewery in Pontiac. They are serving up some brick-oven pizzas and hearty pub sandwiches along with their awesome ales.
Fillmore 13 Brewery is on Facebook and Instagram.
www.fillmore13brewery.com
Great Legs Winery, Brewery, Distillery
332 East Lakewood Boulevard
Holland, MI 49424
Specializing in beer, wine and spirits, Great Legs will quench your thirst. Great Legs is also home to an art gallery. You can sip your drink and wander through the gallery. Great Legs hosts numerous events each week that you can attend with friends and family for a fun night out.
Great Legs Winery, Brewery, Distillery is on Facebook.
www.greatlegswinery.com
HomeGrown Brewing Company
28 N. Washington St.
Oxford, MI 48371
HomeGrown Brewing Company opened on April 12th and is serving up amazing brews alongside delicious dishes! Oxford is in for a treat with this family-owned and operated brewery.
HomeGrown Brewing Company is also on Facebook, Twitter and Instagram.
www.homegrownbrewco.com
HOMES Brewery
2321 Jackson Ave.
Ann Arbor, MI 48103
HOMES Brewery opened on April 19th and they have 10 beers on tap! With a patio and a beautiful chartreuse awning, you can't miss driving by this brewery. Head to Ann Arbor and try one of their brews!
HOMES is on Facebook, Twitter and Instagram.
www.homesbrewery.com
Ironbark Brewing Company
2610 Kibby Rd.
Jackson, MI 49203
Ironbark started 2017 with a bang! The brewery opened on New Year's Eve and the party hasn't stopped. Bring a friend, grab a drink and try your knowledge in their weekly trivia challenge. Along with trivia this new-ish brewery in Jackson hosts music and entertainment acts to help you relax and enjoy the night.
For more information, visit their Facebook.
Kelsey Block Brewing Company
41 North Main Street
Three Rivers, MI 49093
The oldest building in downtown Three Rivers is now home to a new brewery. Kelsey Block Brewing Company opened its doors on March 18 and is open all weekends from 4-10pm. Find the brewery almost directly across from Riviera Theatre and stop in for nice cold brews and hang out with some great company.
For more information, Kelsey Block Brewing Company has a Facebook, Twitter and Instagram page.
www.kelseyblock.com
Loggers Brewing Company
1215 S. River Rd.
Saginaw, MI 48609
Serving up craft beer since their March 5 opening! The brewery does not (yet) serve food alongside their ales, but customers are able to bring in food or have food delivered from local restaurants. They also bring in area food trucks to help feed the hungry customers.
Catch them on Facebook.
www.loggersbrewingcompany.com
Ludington Bay Brewing Company
515 S. James St.
Ludington, MI 49431
May 18th was deemed opening day for Ludington Bay Brewing Company and the records show over 2,000 pints were sold during the first weekend. That's one grand of a grand opening!
Alongside their beer, the Brew Co. dishes out sandwiches, soups, salads, pizzas, shareables and even options for the kids. Bring the family to James St. in Ludington – there's something for everyone…and beer too!
LBBC shares new information and appetizing photos on their Facebook and Instagram pages.
www.ludingtonbaybrewingco.com
Midland Brewing Company
5011 N. Saginaw Rd.
Midland, MI 48642
This brewery is located right next to the Pere Marquette Rail Trail, making it a vital place to stop in for a quick drink as you're riding, running or skating nearby on the trail. Midland Brewing Company also serves food. Your taste buds will love the burgers, sandwiches, sausage and array of flatbreads.
For more information on Midland Brewing Company visit their Facebook, Twitter and Instagram pages.
www.midlandbrewing.com
Reed City Brewing Company
141 W. Upton Ave.
Reed City, MI 49677
The Reed City Brewing Company went all out for Michigan Craft Beer Month as they opened doors on July 1. We think Reed City is pretty pumped to have this brewery in town. Cheers to your 2017 opening!
The brewery has a Facebook page with more up-to-date information about what's on tap and happening at the brewery. Check it out!
Stiggs Brewing Company
112 S. Park St.
Boyne City, MI 49712
Owner Mike Castiglione began his career at a hospital specializing in microbiology. But he always loved to brew beer. After brewing at popular breweries across Michigan, he opened Stiggs Brewing Company at the end of January. While also selling popular craft beer from other breweries, the House Brews selection is sure to match up against the best. Buy Nearby at Stiggs Brewing Company for a fun atmosphere and a tasty meal.
Learn more about what Stiggs is brewing on their Facebook and Instagram pages.
www.stiggsbrewingcompany.com

Thornapple Brewing Co.
6262 28th St. SE
Grand Rapids, MI 49546
Thornapple Brewing Co. opened it's doors on June 10 and Beer City gained another new hotspot. The brewery is serving some smaller dishes, but also includes pizzas. Check out their promotional video for more information about the owners/brewers and the brewery.
Find them at www.thornapplebrewing.com and on Facebook and Instagram.
Urbanrest Brewing Company
2615 Wolcott St.
Ferndale, MI 48220
Ferndale is now home to open fermentation thanks to Urbanrest Brewing Company. They opened their doors on June 30 and haven't looked back! Congrats to Ferndale on opening this new business!
Urbanrest Brewing Company can be found at www.urbanrest.com and Facebook, Twitter and Instagram.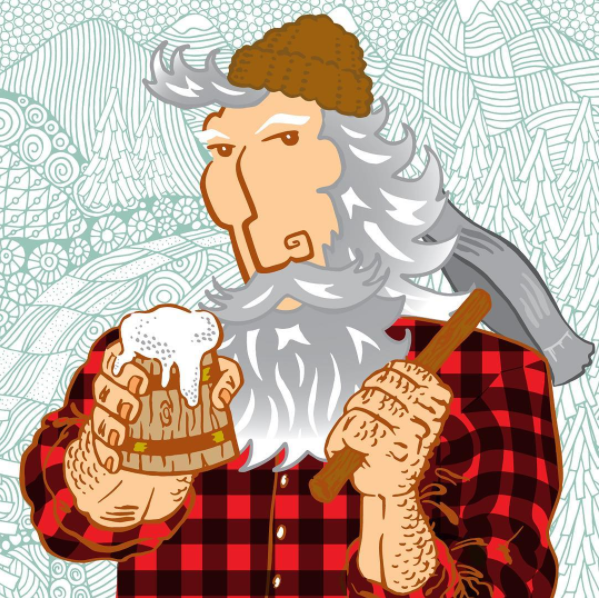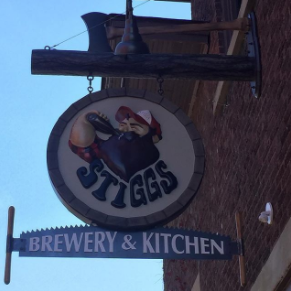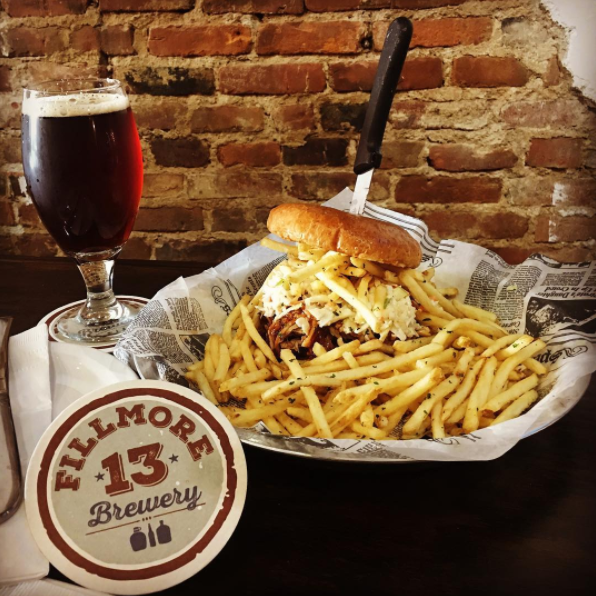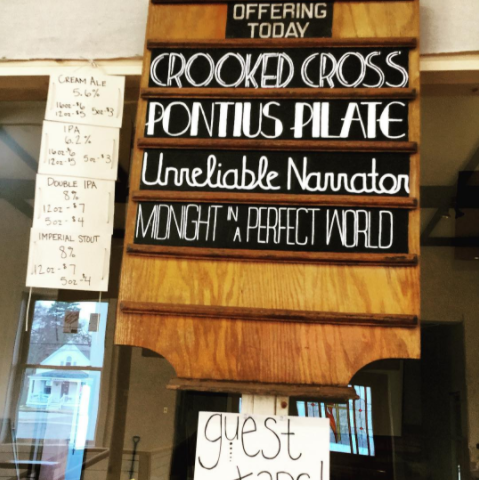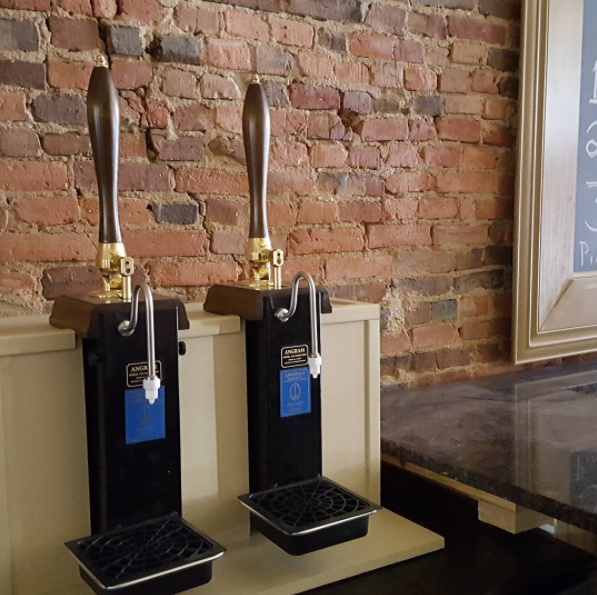 Here's a list of more great breweries planning to open this year. Let us know if we missed any!
Coming Soon
Aberrant Ales
219 W. Grand River
Howell, MI 48843
www.aberrantales.com
Facebook | Twitter | Instagram
Expected to open: Late Summer
Albion Malleable Brewing Company
420 S. Superior St.
Albion, MI 49224
Facebook | Twitter
Expected to open: Late 2017
barrel + beam
260 Northwoods Rd.
Marquette, MI 49855
Facebook | Instagram
Expected to open: October
Bent Rim Brew House
1812 Field Street
Detroit, MI 48207
Facebook
Expected to open: Fall
Brass Ring Brewing
2404 Eastern Ave. SE
Grand Rapids, MI 49507
www.brassringbrewing.com
Facebook
Expected to open: Fall
BrickHaven Brewing Company
200 E. Jefferson St.
Grand Ledge, MI 48837
Facebook
Expected to open: Mid-Summer
ConfluxCity Brewing Company
110 N. Water Street
Portland, MI 48875
Facebook
Expected to open: Fall
Dimes Brewhouse
145 N. Bridge St.
Dimondale, MI 48821
www.dimesbrewhouse.com
Facebook | Twitter | Instagram
Expected to open: Mid-Summer
DirtBag Brewing Company
420 S. State St.
Gobles, MI 49055
www.dirtbagbrewing.com
Facebook | Instagram
Expected to open: Late Summer
Eastern Market Brewing Co.
2515 Riopelle
Detroit, MI 48207
www.easternmarket.beer
Facebook | Instagram
Expected to open: Mid-Summer
Edelbrau Brewing Company
719 W. Ellsworth Rd., Ste 2
Ann Arbor, MI 48108
www.edelbraubrewingcompany.com
Facebook | Twitter | Instagram
Expected to open: July
Highway Brewing Company
209 W. Houghton Ave.
West Branch, MI 48661
Facebook | Instagram
Expected to open: Mid 2017
Hillsdale Brewing Company
25 Hillsdale St.
Hillsdale, MI 49242
Facebook
Expected to open: Late Summer
Jamex Brewing Company
21721 Harper Ave.
St. Clair Shores, MI 48080
www.jamexbrewing.com
Facebook
Expected to open: Mid-Summer
Looking Glass Brewing Company
115 N. Bridge St.
DeWitt, MI 48820
Facebook
Expected to open: August
North Channel Brewing
86 Washington Street
Manistee, MI 49660
www.northchannelbrewing.com
Facebook | Instagram
Expected to open: Late Summer
Oracle Brewing Company
122 N. Michigan Ave.
Saginaw, MI 48602
www.oraclebeer.com
Facebook | Twitter | Instagram
Expected to open: Late Summer
Rustic Leaf Brewing Company
7200 Highland Rd.
Waterford, MI 48327
www.rusticleafbrewingcompany.com
Facebook | Instagram
Expected to open: Mid-Summer
Superior State Brewing
207 Railroad Street
Stephenson, MI 49887
Facebook
Expected to open: 2017
SuperNatural Brewery and Spirits
36685 Plymouth Rd.
Livonia, MI 48150
www.supernaturalbrewing.com
Facebook
Expected to open: Late Summer
Whiskey Point Brewing Company
38230 Michigan Ave.
Beaver Island, MI 49782
www.whiskeypointbrewing.com
Facebook
Expected to open: Late 2017